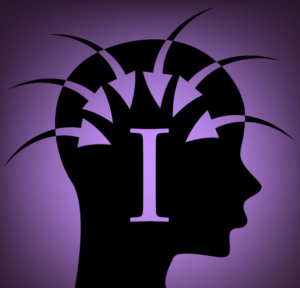 If someone had the power and intention to internationally subvert Scientology from the inside and abuse it for dark purposes, how could they go about that?
They would have to twist the Tech with minimum changes in such a way that the gains that could be drawn from the bridge remain minimal. With one exception: New people are still supposed to get large wins from their first service – nice keyouts they can feed on for years. Just like any other good trap, Black Scientology also needs a piece of the cheese that draws people in and keeps them in the trap, with hope for more.
At the same time, there needs to be a guarantee that the hope for more cheese stays to no avail after people may, after a big win, have invested their entire savings into the services (apparently) of Scientology. Or maybe they even devote – as Staff or Sea Org member – their manpower or even their entire life to it.
This cheese may not be distributed, says an illustrious group of interest groups that obtain their satisfaction from exploiting and suppressing planet earth.
Of course they would prefer to remove Scientology altogether, to suppress it, to rewrite it, to change and destroy it. But that is not doable as easily and quickly. Too many Scientologists are observant, would possible withdraw themselves from it and continue with the unchanged Tech on their own. So the international trick should be carried out so that it has a maximum effect with a minimum of changes. It also has to affect those that withdraw themselves from the central power of the International Management for one reason or another.
Is there such a trick? Such a foundation that, if you were to saw into it, bring the entire thing down?
When looking for such a weak point, you have to have a good technical understanding of Scientology. There are areas of Tech that are so essential they affect every case and could – if neglected – derail every single case.
Such a key factor is the exteriorization and its connected case problem of Out-Int. Every new Scientologist will exteriorize sooner or later, seldom with sight perception but usually without. This exteriorization is such an incredibly good experience, rehabilitates the Thetan as a spiritual being so that his desire for more becomes insatiable. As if you were to let a field mouse smell Appenzell cheese and then feed it oats.
But after exteriorization interiorization1)Def. "An interiorization means going into it too fixedly and becoming part of it too fixedly. It doesn't mean just going into your head." Hubbard, LaFayette Ron: LRH-Lecture SH spec 84 of 13. Dez 1966 Scientology Definitions III.– If Int is keyed in and supposed to be audited out with the Int-Rundown, you talk about a case condition Out-Int. keys in. A perfidious case condition that can give you the worst feelings2)See FSB 12. Sept. 2004R What are the effects of Out-Int with your PC. Just like a hangover after drinking too much. Actually, the hangover after the chemical key-out from drug consumption (alcohol is part of that) is nothing other than the greatly felt Out-Int condition.
Scientology would be – just like many spiritual practices (of which many are definitely able to exteriorate somebody temporarily) – a real dead end if Ron hadn't finally developed the Dianetics-Int-Rundown to conclusively handle this bad case phenomenon. You cannot continue to audit over Out-Int. The PC could even get worse, he may protest against further auditing or refuse it. That is exactly what our opponents want: Involve as many people in Scientology as possible, financially rob their hopes for improvement and then get rid of people again with "failed help"3)Def. failed help: When you expected help and only experienced a loss, an overlooked charge on help gets created, a "help button" which may lead to harsh reactions in future offers of help. – An ideal button if you want to outplay Scientology..
With Out-Int you also have difficulties getting in TR0, so you will stop Scientologists on their course progress if their Out-Int remains unhandled.
So what would you have to do to remove the Out-Int handling if it is such a perfect target for the Scientology opponent? There are three entry points:
1. First of all, the recognition of Out-Int in a case should be prevented. The most obvious sign for that for an auditor is the tonearm being either too high or too low. But how can you make all auditors in the world overlook these most obvious e-meter signs? That is hardly manageable! Or is it? – Quite simple: By faking an HCOB through revision, by no longer recognizing an excessively high or extremely low tonearm as a case indicator but thinking it is a "wrong tonearm." Details about this can be found in a separate FSB 4. 4. 2001RA False Tone Arm Checklist. Ron hinted at this possibility of wrong Tech already in the HCOB 15. Febr. 1972 False TA Addition 2: "Yet another wrong way is to use HAND CREAM to make the TA go lower and call "F/Ns" at 4.0 on an actual read." The forgers are actually not that creative if they use LRH's warning on how to do it the wrong way as a basis for "new Tech". I have seen better forgeries. – In fact, however, I have had many Scientologists in auditing sessions who had been audited beyond Out-Int and achieved enormous gains with us since the Int-RD. These Out-Int PCs can be easily recognized because they hit the bottle4)Of course I am referring to the bottle of hand lotion cream. We affectionately call these Out-Int PCs "our bottle babies". right before the session starts.
2. Since one or the other does without doubt has Out-Int due to their headaches or by read on the C/S 53, the Int-RD also has to be forged so that they cannot receive effective and persistent help. And that was done. The Dianetics-Interiorization-Rundown was changed so drastically that the RD's EP can no longer be achieved. Finally, the auditor also switches from Dianetics-Int-RD to the so-called "End-of-Endless Int RD", a scientology approach that no longer erases the Int-engram chains – as it is possible with Dianetics – but only keys them out: So it is an endless story, as the name given by 1.1ers5)Those hidden hostile manipulators tend to say the opposite of what they actually mean. Readers of Orwells 1984 are aware of that. LRH suggests to read that book. already suggests. – The right auditor's training for the delivery of the Int-Rundown is comprised in FSB 7. Dez 2007 Mini-Kurs Checksheet für einen Int-Rundown Auditor.
3. But even a regularly necessary Int-repair with End-of-Endless Int RD would provide relief and further bridge gains to a PC suffering from Out-Int. Even if it is frustrating to go into a session due to Out-Int over the years every month, you will advance on the Bridge step by step. That must be prevented, said the suppressors. – So they pressed another button and that is the top of the triple Int-trick: You reinterpret the LRH reference to the non-interference zone6)Hubbard, L. Ron in HCOB 23. Dez 1971 THE NO-INTERFERENCE AREA to deny the Clear and Pre-OT any Int-handlings: You simply claim that Int-handling was not allowed in the non-interference area. That is worse than denying the introduction of rudiments on the solo levels. You are not allowed to audit anything else in case of Out-Int. That goes for every kind of auditing, including that on solo levels. – LRH, e.g., clearly states: "If a pc goes exterior on Dianetics, Scientology lower grades or at OT levels, one at once audits out the chain of Interiorizations, using the above C/S7)This is the standard C/S as Int RD is audited.. With this done the pc or Pre OT can go on being audited."8)Hubbard, L. Ron in HCOB 4 JANUARY 1971 EXTERIORIZATION AND HIGH TA In fact, I have not had a solo auditor on cans who didn't have a high TA before I was able to give him the Int-RD (with Dianetics, of course, and with much success). The lie of not being allowed to deliver Dianetics to Clears and OTs, I have already revealed in earlier FSBs. But for those who don't have the courage yet to try that because they still trust the RTC issues (and the "no Dianetics for OTs" is from nobody other than the squirrel and RTC co-founder David Mayo), they should regularly handle their Out-Int with the tools of the Scientology End-of-Endless Int RD before going back in session. If they don't do that, they will worsen their case and feel horrible. No wonder that so many pre-OTs hit the bottle on the solo levels increasingly more: And now I am not only referring to the hand lotion cream but the bottle of alcohol – often "fully controlled" and also "just a small beer" – in order to grant themselves a chemical key-out from the unhandled bypassed charge. An OT 7 from the Church explained it to me: "without a beer at night, I cannot sleep". At the FZ Convention 2003 – with almost all participants being on solo levels – 95 out of 100 of those present drank alcohol, regardless of the fact that we had all come together to confer about our spiritual progress. Almost all solo auditors of the OT committee at the Hamburg Church of Scientology also drank alcohol to our dismay – even stronger things.
Those three Int-tricks are not the only change to the Tech. But these three would be enough to cause losses for most PCs and stop them on the bridge. Further changes were conducted to prevent Clearing, remove the OT levels and invalidate auditors so much they hardly want to audit anymore. I have explained this in other FSBs. However, these three Int-tricks deserved the prize if we were to award a Sour Lemon for the most effective squirrel actions for keeping Scientology down. Not only every trained auditor of the Church of Scientology fell for this, no, also all other auditors among the independent Scientologists found themselves in a dead end prior to this publication, and created losses for their PCs and for themselves.
Scientology would deliver such great products and spread brilliantly if it wasn't messed up by such massive Out-Tech as the suppression of Int-handling. Here also goes: A danger foreseen is half avoided.
Andreas Gross
for the
Independent Scientologists
Copyright © 2014 by Dipl.-Ing. Andreas Gross All Rights reserved
P.S.
The FSB 07. Dez 2007 Mini-Kurs Checksheet für einen Int-Rundown Auditor serves as a basis to further train professional auditors on the original Int RD quickly.
1.

↑

Def.

"

An

interiorization

means going into it too fixedly and becoming part of it too fixedly. It doesn't mean just going into your head.

"

Hubbard, LaFayette Ron: LRH-Lecture SH spec 84 of 13. Dez 1966

Scientology Definitions III.

– If Int is keyed in and supposed to be audited out with the Int-Rundown, you talk about a case condition Out-Int.

2.

↑

See FSB 12. Sept. 2004R What are the effects of Out-Int with your PC

3.

↑

Def. failed help: When you expected help and only experienced a loss, an overlooked charge on help gets created, a "help button" which may lead to harsh reactions in future offers of help. – An ideal button if you want to outplay Scientology.

4.

↑

Of course I am referring to the bottle of hand lotion cream. We affectionately call these Out-Int PCs "our bottle babies".

5.

↑

Those

hidden

hostile

manipulators

tend to say the opposite of what they actually mean. Readers of Orwells

1984

are aware of that.

LRH suggests to read that book.

6.

↑

Hubbard, L. Ron in HCOB 23.

Dez 1971 THE NO-INTERFERENCE AREA

7.

↑

This is the standard C/S as Int RD is audited.

8.

↑

Hubbard, L. Ron

in

HCOB 4 JANUARY 1971 EXTERIORIZATION AND HIGH TA